For 40 years, we have been providing new water system and water treatment installations, as well as service and repair of existing water systems, throughout Northeastern Pennsylvania.
RESIDENTIAL SERVICES
Water Pumps
Constant Pressure Systems
Aqua-Boost II
Water Tanks
Water Treatment/Conditioning
COMMERCIAL SERVICES
Water Pumps
Water Tanks
Water Treatment/Conditioning
WATER TREATMENTS FAQ
Should I have My Water Tested?
How Do I Get My Water Tested?
Water Treatment/Conditioning
What you Get when You Choose
Hayman Water Systems
High-quality equipment and materials
Prompt, professional service
Emergency service
Products and services that best fit your needs
Large inventory
Commitment to servicing what we sell
Over 30,000 jobs performed
Competitive pricing
Mastercard, VISA, & Discover accepted
Ongoing continuing education
Sta-Rite Award Dealer
Goulds and Franklin Factory Trained Technician
Member of Groundwater Associations
Member of Carbon & State Builders Assoc.
If you would like to speak to a water systems specialist about your specific problem, please contact our office.
HOURS
Monday – Friday  8AM – 4PM
Emergency no-water calls will be returned promptly.
Contact Us for a Quote or Schedule a Service Appointment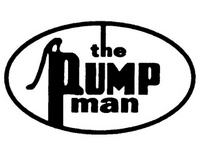 Hayman Water Systems, LLC
122 Primrose Lane
Jim Thorpe, PA 18229