WATER SYSTEMS & CONDITIONING F.A.Q.
Should I Have My Water Tested?
If you are drawing your water from a private well, the only way of knowing whether that water is safe for you and your family to drink is to have your water tested. Even though your well water may taste and look fine, there are many possible harmful substances that you can't taste, see, or smell.
How Do I Get My Water Tested?
Hayman Water Systems provides water testing for bacteria, mineral, lead, and other specific problems. A water systems specialist will contact you to explain your water test results and to provide you with a price quote for water treatment that best fits your needs, if necessary.
What Types of Water Treatment/Conditioning Systems do you Install?
We install only the highest-quality water treatment and conditioning, and we stand behind all of our equipment. We have thousands of satisfied customers that use our water treatment and/or conditioning, and who remain satisfied year after year. The main brand that we stock is Marlo, however we provide service to most types and brands of water filtration/conditioning. These systems include:
Water Softeners
Iron Removal
Non-Salt Iron Removal
Acid Neutralizers
Fluoride & Chlorine Removal
Sulfur Removal
Carbon Filtration
Ultraviolet Sterilization
Reverse Osmosis
Chlorine Injection
Custom Systems for a Specific Problem
Contact Us for a Quote or Schedule a Service Appointment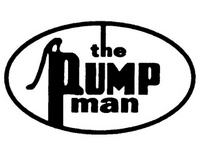 Hayman Water Systems, LLC
122 Primrose Lane
Jim Thorpe, PA 18229